Cocoa Nib Grinding Machine|Cacao Mass Paste Making Machinery
Material: cocoa bean
Capacity: 0.8-1t/h
Loading Port: Qingdao Port
Cocoa nib grinding machine is a kind of stainless steel colloid mill, in addition to the motor and some parts, all parts in contact with the material made of high quality 304 or 316L stainless steel, with good corrosion resistance, wear resistance, easy cleaning and other characteristics. In food, beverage, pharmaceutical, dairy, cosmetic, construction and many other industries, has a wide range of applications. It is widely used in food industry to make sesame butter, peanut butter, soybeans milk, bean paste, moon cake stuffing, tomato sauce, chili sauce, fruit tea, fruit juice, butter, fruit juice drinks, protein drinks, wheat milk essence, flavor and so on.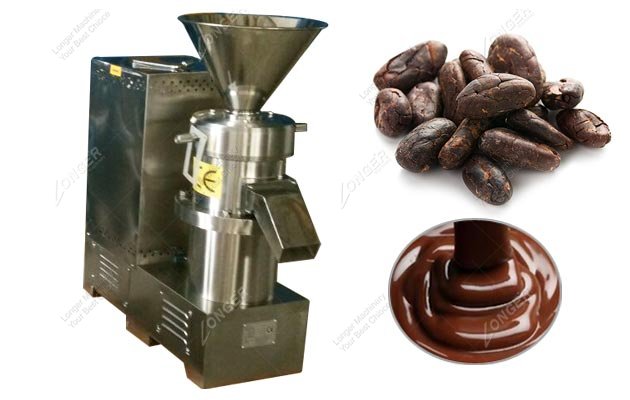 Working Principle of
Cocoa Paste Making Machine
:
The basic working principle of the grinder is shearing, grinding and high-speed stirring. The crushing and grinding is based on the relative movement of the bevel gear of the grinding disc. One of them rotates at a high speed and the other one stops the material passing through the material between the bevels Shearing force and friction force. At the same time, it can grind, emulsify, pulverize, homogenize and mix the material under the complex force of high-frequency vibration and vortex, so as to obtain the fine ultrafine grinding effect.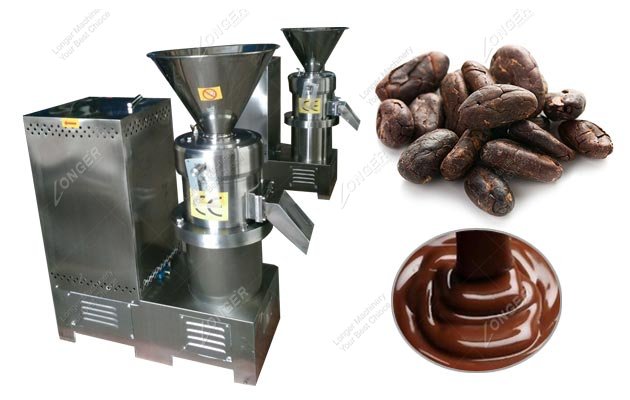 | | |
| --- | --- |
| Model | LGJMS-180 |
| Fineness | 100-200 mesh |
| Output | 0.8-1 t/h |
| Power | 18.5kw |
| Weight | 340 kg |
| Size | 830*490*1100mm |
Leave Message
Replace
Related Products