1. Pre-sales service:
Accept customer inquiries, according to customer demand, determine the scale of operation, provide plant construction program; provide project design, process design, suitable for your machine equipment purchase program for customers, timely provide relevant technical documents for the customer; according to your special requirements, design and manufacture of products for your training and technical personnel operating the preliminary design and construction design.
2. On sale service:
The company will send technical personnel to the site to guide the installation, commissioning and training of operators; 24 hour all weather phone service, holiday service as usual.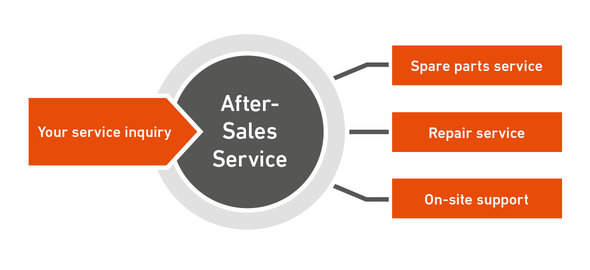 3. After-sales service commitment:
1) Telephone support
Telephone support means that customers encounter problems and may seek technical support and assistance through telephone or fax when they are using equipment or equipment is out of order.
The company in the confirmation of customer service request, will arrange technical personnel within the prescribed period of time (response time) by telephone to help the demand side of fault localization, and puts forward the solutions, finally to guide customers to eliminate equipment failure.
2) Site support and failure recovery commitments
Field support refers to the customer in the use of equipment encountered problems in the process or equipment is not normal state, by telephone or fax to the company for technical support and help. After confirming the customer's service request, the company will dispatch the technical personnel to the scene for processing if the fault can not be diagnosed and solved by telephone, and finally solve the problem.