Fresh Chili Paste Making Machine|Chili Grinder Machine Price
Material: chili,almond
Capacity: 0.8-1t/h
Loading Port: Qingdao Port
Main Use of Chili Paste Making Machine

1) Food industry: miso, soy milk, peanut milk, peanut butter, sesame, dairy, aloe, pollen, pineapple, hawthorn, fruit tea, fruit juice, jam, fruit juice beverage, ice cream, food stuffing, malted milk, flavor, drinks, condiments etc;
2) Chemical industry: Paints, pigments, dyes, coatings, lubricants, grease, emulsified asphalt, adhesives and so on;
3) Daily chemicals: toothpaste, detergent, shampoo, shoe polish, advanced cosmetics and so on;
4) Pharmaceutical industry: all kinds of syrup, nutrition, medicine, pharmacy paste, biological products, health care products, Cod Liver Oil, pollen, royal jelly, vaccine, ointments, oral liquid, injection, infusion liquid, emulsion etc;
5) Construction industry: all kinds of interior and exterior wall coating, corrosion protection, waterproof coating, etc.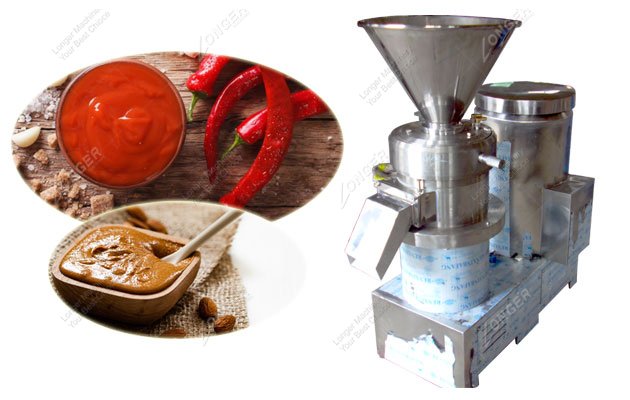 Working Principle and Strengths of
Chili Grinder Machine
The machine is made by the relative movement of the stator and rotor in different geometries at high speed, and is broken by shearing, lapping and high-frequency vibration. The crushing chamber is provided with three ground area, a level for the coarse grinding zone, the two level for the fine grinding zone, the three level for the attritor area, through the clearance adjustment of the rotor, it can effectively achieve a desired ultrafine crushing effect (or cycle). The utility model has the advantages of compact structure, stable operation, small noise, corrosion resistance, easy cleaning, convenient maintenance, etc.. It is the most ideal equipment for wet crushing at present.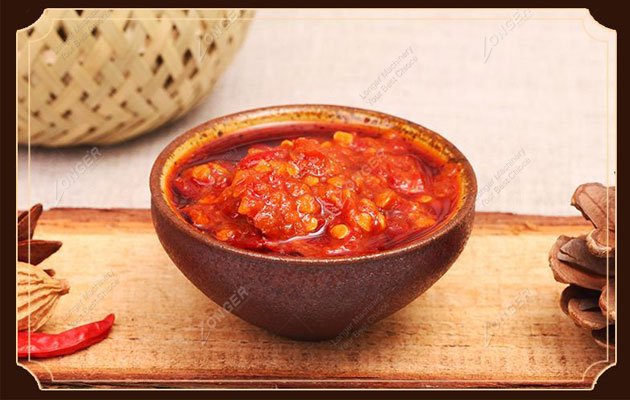 | | |
| --- | --- |
| Model | LGJMS-180 |
| Fineness | 100-200 mesh |
| Output | 0.8-1 t/h |
| Power | 18.5kw |
| Weight | 340 kg |
| Size | 830*490*1100mm |
Leave Message
Replace
Related Products