Sesame Seed Roasting Machine Manufacturer
Material: sesame
Capacity: 80-120 kg/h
Loading Port: Qingdao Port
Sesame Roasting Machine Working Principle:
The roasting machine is specially designed for sesame and some small granule materials. The machine uses a rotating drum, air convection conduction, infrared radiation principle. Through the heat generated by the work of the electric heating tube, the material is dried by infrared radiation and hot air convection, and the baked goods are pure in taste. In the heating process, the drum in constant rotation, the material heating evenly, because it is not directly heated drum, so there will be no paste, with energy-saving safety, health and convenience, easy operation advantages and so on.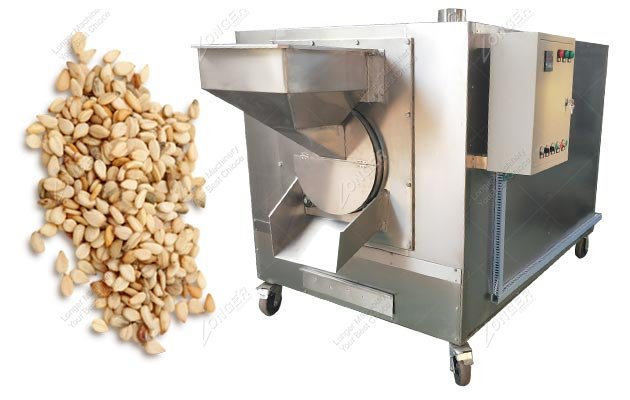 Structural Advantages of Sesame Seed Roasting Machine:
1. rotor cage: the internal rotor cage is made of stainless steel plate punching, former circle by 4 mm thick rolled stainless steel plate, stainless steel perforated plate compared with stainless steel screen mesh stronger wear-resisting, long service life 5 times.
2. Exclusive manual clutch design. Manual clutch adopts exclusive design and all parts are machined by line cutting. When the sudden power failure is on guard, the power of the motor can be separated, and the cage can be rotated by hand, so that the material in the cage can be put out completely, so as to avoid waste.
3. Automatic temperature control, 0-300 degree can be adjusted freely, equipped with manual clutch, when the sudden power failure, the material in the transfer cage can be put out manually, so as to avoid waste.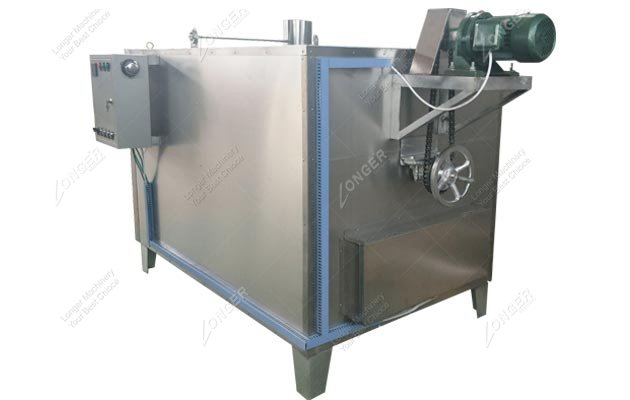 | | |
| --- | --- |
| Model | LGMHK-1 |
| Dimension(mm) | 3000*1200*1700 |
| Output (kg/h) | 80-120 |
| Motor Power(Kw) | 1.1 |
| Electrical Heating(kw) | 18 |
| Gas Heating(kg) | 2-3 |
Leave Message
Replace
Related Products