Cocoa Bean Roaster Machine|Cocoa Bean Roasting Equipment for Sale
Material: cocoa bean,cacao bean
Capacity: 80-120 kg/h
Loading Port: Qingdao Port
Drum Baking Machine Details:
1. Roller: Our internal drum is made of stainless steel plate punching, the front ring with 4mm thick stainless steel plate rolled from the stainless steel punching plate compared to stainless steel mesh more durable wear, long life 5 times.
2. Exclusive manual clutch design. The company's manual clutch with exclusive design, all parts of the precision cutting through the line processing. To prevent sudden power outage can drive the power of the separation, manually turn the cage, so that the material within the cage with all the release, so as to avoid waste.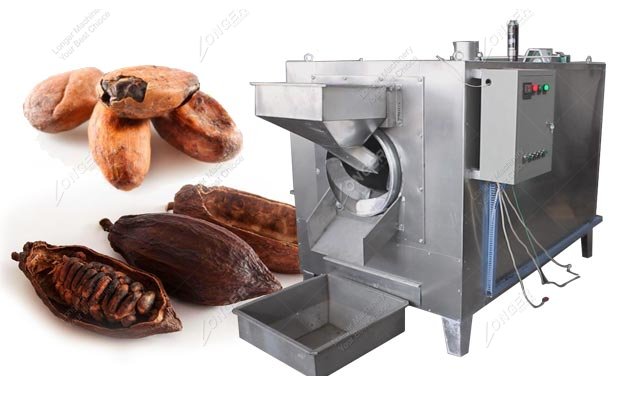 Working Principle of Cocoa Bean Roater:
The machine is mainly used for peanuts, beans, cocoa beans, melon seeds, nuts, nuts and other granular materials drying and baking hot products. It uses rotary drum, air convection, infrared radiation principle. Through the work of electric heating tube heat generated by infrared radiation and hot air convection on the material to dry, baked out of the material taste pure. In the heating process, the drum in the continuous rotation, so that the material heating evenly, because it is not directly heating the drum, so there will be no paste phenomenon, with energy saving, hygienic convenience, easy operation and so on.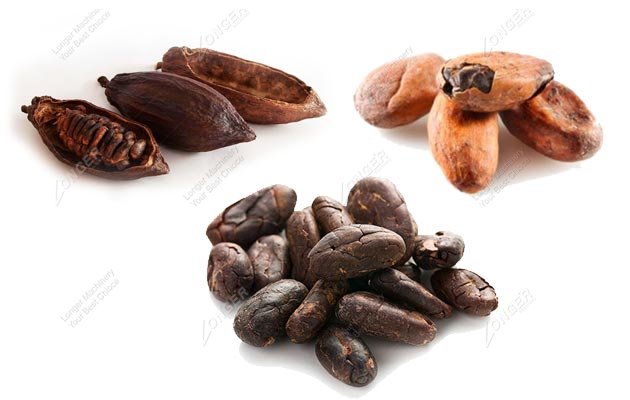 Features of Cocoa Bean Roasting Euipment:
1. Automatic temperature control, 0-300 degrees can be free to adjust, with a manual clutch, to prevent sudden power outage of the material within the drum with all the manual release, so as to avoid waste.
2. Equipment and materials contact part of all stainless steel, including the upper and lower hopper, cage, feeding tray, outsourcing for the stainless steel plate, the main frame for the carbon steel.
3. Each drum can be fed 100kg each time, baking time of 40-45 minutes or so.


| | |
| --- | --- |
| Model | LGMHK-1 |
| Dimension(mm) | 3000*1200*1700 |
| Output (kg/h) | 80—120 |
| Motor Power(Kw) | 1.1 |
| Electrical Heating(kw) | 18 |
| Gas Heating(kg) | 2-3 |
Leave Message
Replace
Related Products