Industrial Belt Type Almond Roasting Machine|Nuts Roasting Machine Turkey
Material: almond,nuts
Capacity: 200-300 kg/h
Loading Port: Qingdao Port
Application and working principle of Almond Roasting Machine
This machine is composed of two parts: hot blast stove and baking oven. The belt type roasting mahcine not only can bake peanuts, but also can dry vegetables, medicinal materials, preserved fruits, edible fungus, tea leaves and various granular, strip, sheet and other materials. The machine uses air as the drying medium, according to the principle of heat exchange, to rechive the purpose of drying. The utility model has the advantages of high yield, no pollution, easy operation, etc..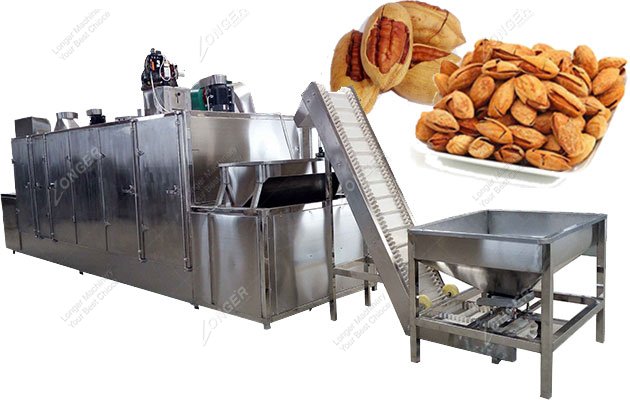 Featurers of Nuts Roaster Machine
1) The utility model is suitable for large-scale production of difficult drying materials with low drying rate.
2) The equipment is compact in structure and small in footprint.
3) Simple operation, convenient maintenance and stable operation.
4) According to the drying characteristics of the material, the machine can be designed into different forms of hot air circulation drying, which is the extension and improvement of the hot air circulation oven.
5) Widely used in metallurgy auxiliary, chemical, food, packaging and other fields.
It has the advantages of high efficiency, energy saving and easy management.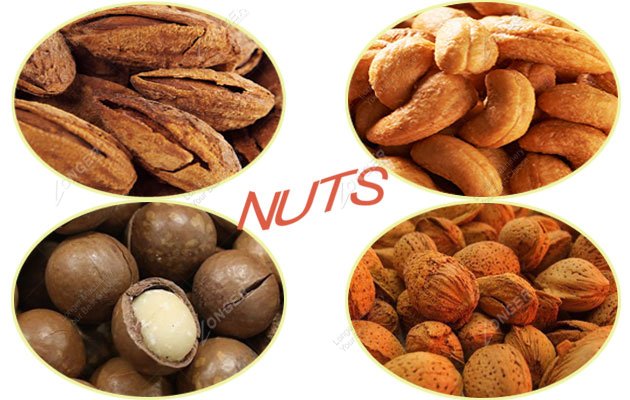 | | |
| --- | --- |
| Model | LG-6 |
| Motor power | 1.1 kw |
| Roasting power | 24-48 kw |
| Gas | 3-16 kg/h |
| Dimension | 6*1.1*1.5m |
| Capacity | 200-300 kg/h |
Leave Message
Replace
Related Products