Almond Wet Peeling Machine Price|Almond Skin Peeler Machine for Sale
Material: wet almond,peanut
Capacity: 200 kg/h
Loading Port: Qingdao Port
Description of Almond Wet Peeling Machine
Almond peeling machine adopts wet process, specially used to remove peanuts, beans, almonds (also known as stripping film) special equipment. Widely used in fried peanuts, peanuts and soy protein milk powder, peanuts, soybeans, almonds, pickles, eight treasures porridge, almond syrup, canned almonds, fried broad beans and other products of the early strip (leather) processing. The unique feature of this machine is that it has a high peeling rate,the finished product is not broken,the color is bright,the surface is not browning and the protein is invariant.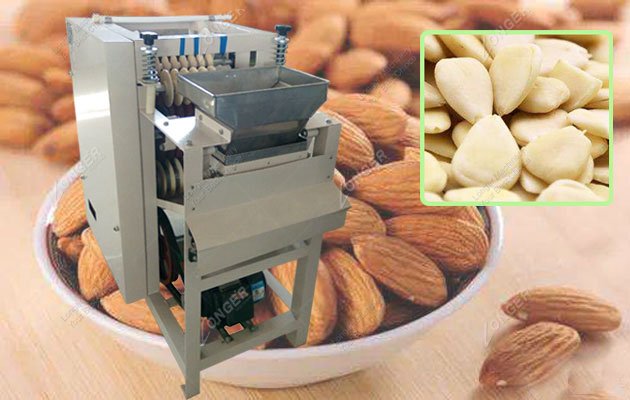 Working Principle of Almond Skin Peeler Machine
The working principle of wet peeling machine is pour hot water soaked peanuts and almonds into the peeling machine hopper, through friction peeling ring almond skin removed, after the separation equipment almonds will be discharged. Mainly used for peanut, almond or peanut for early processing of food, fresh vegetables, canned almond, almond and almond beverage products processing.It is mainly used for raw processing of peanut and almond raw materials or for the processing of peanut food, fresh vegetables, canned almond, almond and almond milk beverage products.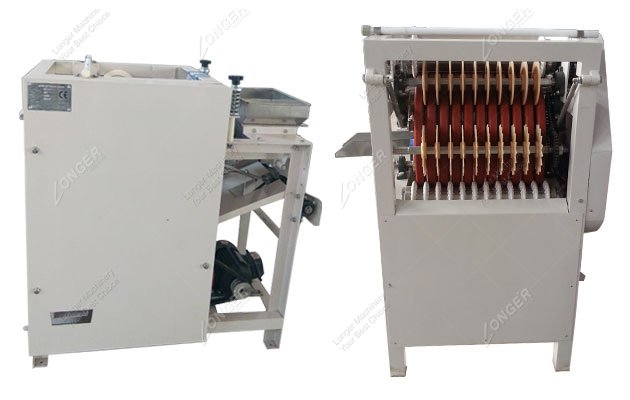 | | |
| --- | --- |
| Model | LGTP-200 |
| Capacity | 200kg/h |
| Power | 7.5kw |
| Peeling rate | 97% |
| Broken rate | Less than 3% |
Leave Message
Replace
Related Products