Good Quality Pecan Nut Sheller Cracker Machine for Sale
Material: walnut,pecan nut
Capacity: 200-300kg/h
Loading Port: Qingdao Port
Introduction of Pecan Nut Sheller Cracker :
Different varieties of pecan nuts, shell thickness is different, before booting, put a small amount of pecan nuts for shelling effect, by adjusting the size of the roll gap or speed, to meet the high rate of complete kernel in the cracking process. Small nuts without hulling shell again after reseting clearance. When using gear motor, pay attention to adding oil, timely check and tighten the transmission parts, ensure the normal use.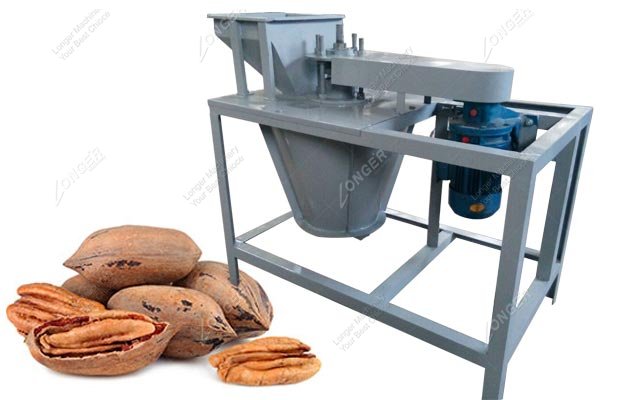 Adjust Clearance of
Pecan Nut Sheller Machine:
For small model, on the top of intermediate shaft has two nuts lock each other, loosen and twist axis nuts, turn to up regulating gap bigger for big cracking, down and the gap smaller cracking is smaller, lock and fix the two nuts again after well adjusted.
For big model, regulate the speed, the faster speed leads to small cracking, the slower speed the greater cracking.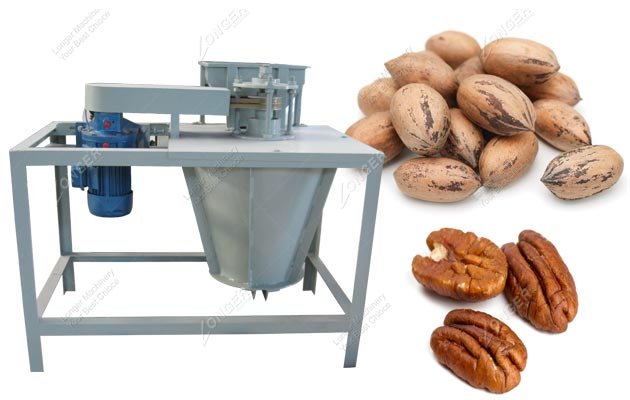 Pecan Nut Cracker Machine
Structural Advantages:
1, the product is our company's new research and development of new walnut shelling machine. The machine has a light weight, small size, easy to transport, simple operation, the use of flexible, high processing efficiency.
2, the equipment off rate of more than 99%, walnut shell damage rate of less than 0.5%. Applicable to small processing enterprises or walnut processing business operators.
3, the machine uses 220V or 380V power, power 0.75 - 3kW, energy saving, easy to use.
4, the machine failure rate is low, long life, simple operation, easy maintenance, long-term use without any consumables.
5, the machine is made of high carbon steel, with a compact structure, high yield, low broken rate, easy to use and maintenance features
| | |
| --- | --- |
| Model | LGHL-400 |
| Capacity | 200-300 kg/h |
| Weight | 230 kg |
| Voltage | 1.5 kw/380v |
| Dimension | 1300*700*1300 mm |
| Material | Carbon Steel |
Leave Message
Replace
Related Products