Industrial Peanut Shelling Machine India|High Quality Peanut Shell Removing Machine for Sale
Material: peanut
Capacity: 500 kg/h
Loading Port: Qingdao Port
Introduction of Peanut Shelling Machine
Peanut sheller is our factory through unremitting efforts to develop successfully.It is a good choice to remove peanut shell.This machine is made up of bars, bars, concave boards, fans, gravity sorting and two lifting machines. The structure is simple, compact, easy to operate, stable performance, safe and reliable.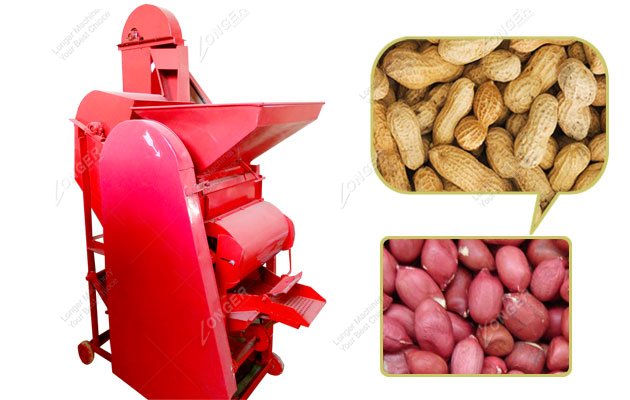 Working Principle of Peanut Shell Removing Machine

Peanut fruit is fed artificially, and then falls into the coarse mesh. As the blade rotates and the rubbing force between the fixed grid and the concave plate, the peanut shell and the kernel are peeled and separated.
Besides, the peanut kernel and the shell fall down through the grid at the same time, and then most of the peanut shells are blown out of the air by the wind force through the wind passage, a
nd yet a part of peanut and peanut fruit peel together into the proportion of sieve, after heavy screening, peanuts in the separation sieve surface upward, through the material inlet bag, but not peeled peanut (small fruit), in the screen down, after crossing into the material hoist, a hoist the two gate into the fine lines after the shelling, the proportion of branch sieve separation, and ultimately achieve full stripping.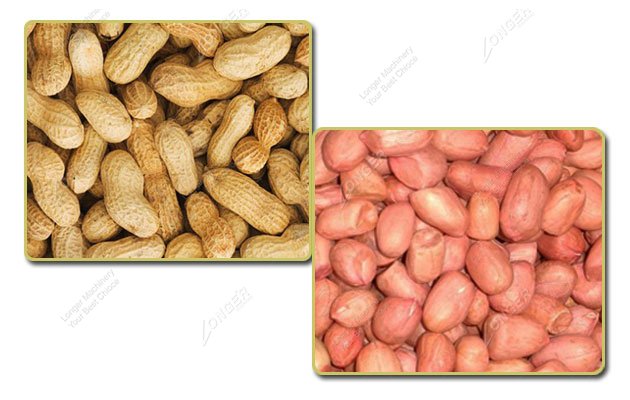 | | |
| --- | --- |
| Model | LGBK-1 |
| Capacity | 500 kg/h |
| Power | 1.5 kw/380v |
| Broken Rate | ≤5% |
| Shelling Rate | >95% |
| Damage Rate | ≤5% |
| Size | 1200*600*1800 mm |
| Weight | 160 kg |
Leave Message
Replace
Related Products