Industrial Pine Nut Roasting Machine Suppliers|Pistachio Roasting Machine India
Material: pine nut,pistachio,nuts
Capacity: 1000 kg/h
Loading Port: Qingdao Port
Structure and Application of Pine Nut Roasting Machine
This continuous roasting machine is consisted by a feeding part, a drying part, cooling part, discharging part, vibrating screen etc.. Reasonable structure design, so that the airflow evenly, so as to ensure uniform material baking. It is suitable for low temperature drying and high temperature baking nuts and seeds products, such as pistachios, hazelnuts, pine nuts, almonds, macadamia nuts, sunflower seeds, pumpkin seeds, sesame seed, peanut.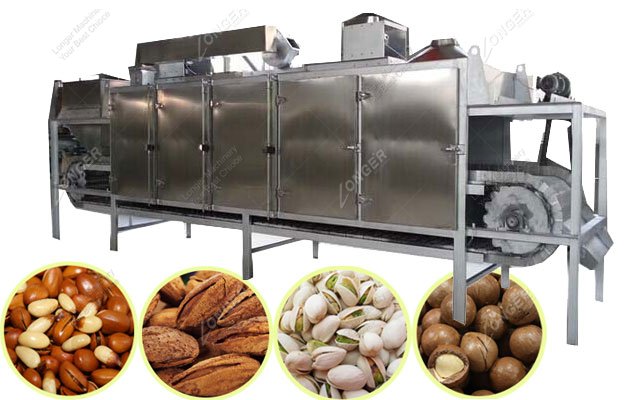 Strength of Pistachio Roasting Machine
1) the product model is diverse, the customer choice is diverse. Capacity from 300-1000 kg/h.
2) the heating method has two kinds of gas and electric heating.
3) products can be designed according to customer's site.
4) this equipment uses the strong hot air circulation, the heat utilization rate is high, the baking quality is good.
5) the machine is of good quality. The technical drawings imported from the United States are made in strict accordance with international standards.
6) this series dryer has the advantages of quick drying speed and high evaporation intensity.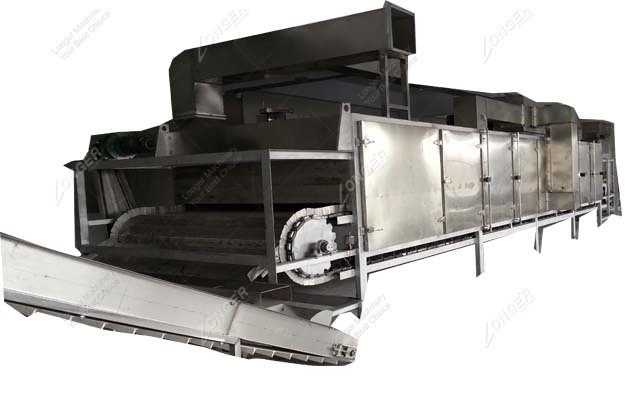 | | |
| --- | --- |
| Model | LGPR-1000 |
| Transimission power | 15kw |
| Heating power | 230kw |
| Thickness of material | 50-60mm |
| Capacity of | 1000kg/h |
Leave Message
Replace
Related Products