Stainless Steel Sugar Grinder|Salt Powder Mill Machine
Material: sugar,salt
Capacity: 160-800 kg/h
Loading Port: Qingdao Port
This mill machine mainly applies to the crushing medium and low hardness materials in pharmaceutical, chemical, food (eg. ginger, chili, pepper, oil, wheat, soybean, sugar, anise, cassia bark) etc. Fineness regulation between 60-120 mesh, with high yield, fine granularity, low noise, low energy consumption, maintenance is simple and convenient installation, especially suitable for low hardness material crushing processing, such as oil, viscosity, heat sensitive, fibrous.

Working Principle of
Sugar Grinder Machine
:
This machine adopts the wind wheel type high speed rotary knife, knife shock, cutting and grinding, grinding time accompanied by strong airflow inside the grinding chamber, the heat and the finished products through the screen flow, particle size via the screen crushing chamber adopts wind wheel type high-speed rotary tool machine, its cavity volume and the machine cavity is not easy fever. The utility model has the advantages of smooth operation, convenient disassembly and assembly, low noise, good grinding effect, etc..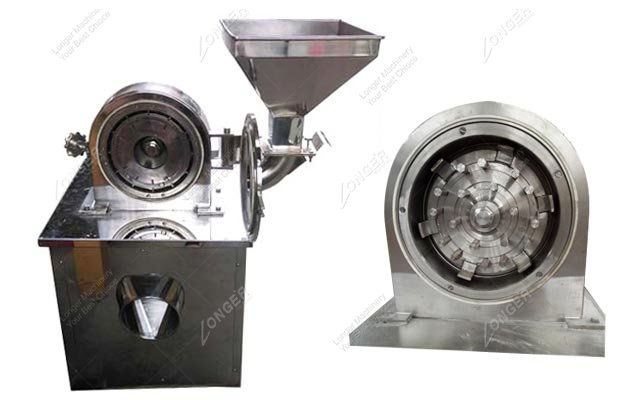 Characteristic of Salt Powder Mill Machine:
1, crushing ability, low energy consumption, relatively small fineness of the product.
2, breaking a large space, high pressure generated cutter operation, not only can improve the production capacity, reduce the crushing phenomenon, and can effectively avoid the material in the process of crushing the deposition on the screen and jam.
3, because of strengthening the shear, so for fibrous material crushing ability than the general equipment high.
4. the installation of screen mesh is convenient and the location is reliable. The service life is much higher than that of the ring screen.
5, the design of embedded motor, reduce the center of gravity of the machine, effectively reduce the noise of equipment.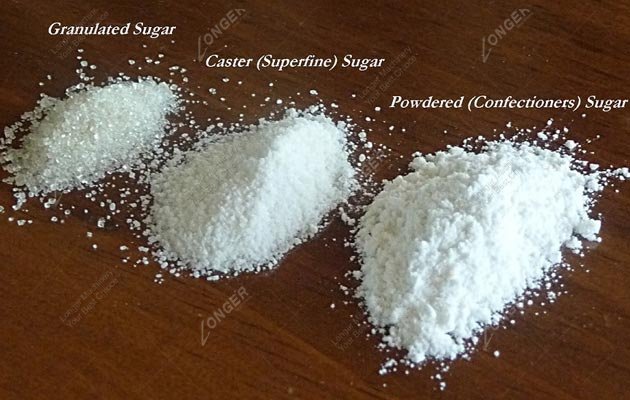 | | |
| --- | --- |
| Model | LG-40B-C |
| Capacity | 160-800 kg/h |
| Revolution of spindle | 3400r/min |
| Size of fed material (mm) | 12 |
| Crushing size | 60-120 mesh |
| Crushing motor | 11 kw |
| Cleaning motor | 0.75 kw |
| Dimension(mm) | 1350*700*1700 |
| Weight | 550 kg |
Leave Message
Replace
Related Products