Sunflower Pumpkin Seed Butter Grinder Machine Manufacturers
Material: sunflower seed,pumpkin seed
Capacity: 100kg/h
Loading Port: Qingdao Port
Working Principle of Pumpkin Seed Grinder Machine:
Its main structure is composed of three parts: the grinding center part, the base transmission part and the special motor. Among them, the moving core and the static grinding center are the key parts of the machine. Therefore, according to the nature of the material being processed, the selection may be different, but the material is made of stainless steel.
When the fluid or semi-fluid material passes between the fixed tooth and the movable tooth of the relative high-speed linkage, the material is subjected to strong shearing force, frictional force and high-frequency vibration and the like, which can effectively crush, emulsify, homogenize the material, Mixed, so as to obtain satisfactory fine processing products.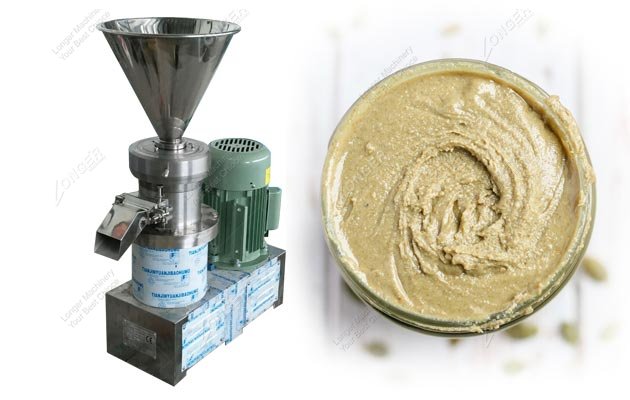 Advantages of Sunflower Pumpkin Seed Butter Machine:
1. Stainless steel colloid mill for high precision machinery, running speed, line speed up to 20m / s,
2. Compared with the pressure type homogenizer, the colloid mill is a kind of centrifugal equipment at first. Its advantages are simple structure, convenient equipment maintenance and maintenance, and it is suitable for materials with higher viscosity and larger particles.
3. Large capacity, suitable for continuous industrial production online, enabling automatic control,
4. Time-saving, efficient, energy saving, low noise, balanced operation, eliminating the quality differences between batches of production.
5. No dead ends, the material 100% crushed, emulsified, homogeneous, mixed.
| | |
| --- | --- |
| Model | LGJMS-80 |
| Capacity(kg/H) | 70-100 |
| Power(KW) | 4 |
| Voltage | 220V/380V |
| Weight(Kg) | 150 |
| Dimension (mm) | 400*410*930 |
| Fineness | 2-50 um |
Leave Message
Replace
Related Products