Almond Soy Milk Maker Machine|Grinding Machines Suppliers
Material: almond,soybean
Capacity: 400-600kg/h
Loading Port: Qingdao Port
Usage of Almond Milk Maker Machine:
Food industry: peanut butter, almond butter, tahini, chocolate, beans paste, beans milk, jam, butter drinks and so on.
Chemical Industry: Pigments, Lubricants, Fragrances, Dyes, Emulsified Asphalt, Emulsified Rubber, Catalysts, Paint Coatings, etc.
Pharmaceutical industry: cod liver oil, confidentiality, health cream, bee, pollen and so on.
Daily chemical: shoe polish, toothpaste, balsam, soap, detergent and so on.
Other industries: construction industry, paper industry, plastic industry, battery industry.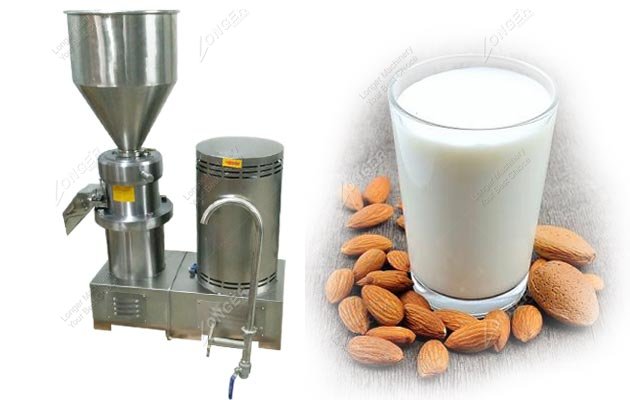 Working Principle of Almond Milk Grinding Machine:
Stainless steel grinder machine through the different geometry of the activities of copper disc and solid copper disc in tell the relative movement of the rotation, through the shear, grinding, high-frequency vibration so that the material was crushed. Crushing chamber with two grinding area, a fine grinding area, two for ultrafine grinding area, adjustable upper and lower copper disc grinding fineness of the gap can effectively achieve the required one-time crushing effect. The grinding machine has a compact, smooth operation, noise, corrosion-resistant, easy to clean, easy maintenance and so on. Sanitary stainless steel grinder mill is currently the best equipment for wet crushing.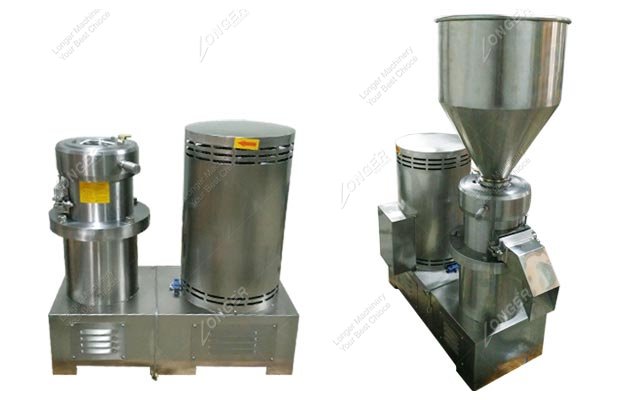 | | |
| --- | --- |
| Model | LGJMS-130 |
| Processing fineness | 100-200mesh |
| Output | 0.4-0.6 t/h |
| Power | 15 kw |
| Weight | 285 kg |
| Size | 830*440*1100mm |
Leave Message
Replace
Related Products