Pistachio Slicing Machine|Macadamia Hazelnut Kernel Slice Cutting Equipment
Material: pistachio,hazelnut,pistachio
Capacity: 50-300 kg/h
Loading Port: Qingdao Port
The pistachio slicing machine is a special equipment for the slices of nuts, such as peanut kernel, almond kernel, pistachio kernel, macadamia kernel and hazelnut kernel.
Working principel of nut slice cutting machine:
It is designed for all kinds of nut slices with reference to advanced foreign technology, and the machine is equipped with pneumatic feeding device and slicing device. The kernel is placed in the material slot, and the kernel is pressed into the knife plate by the pneumatic device, and the kernels are cut out. The slice thickness can be adjusted according to the needs to meet the requirements of use.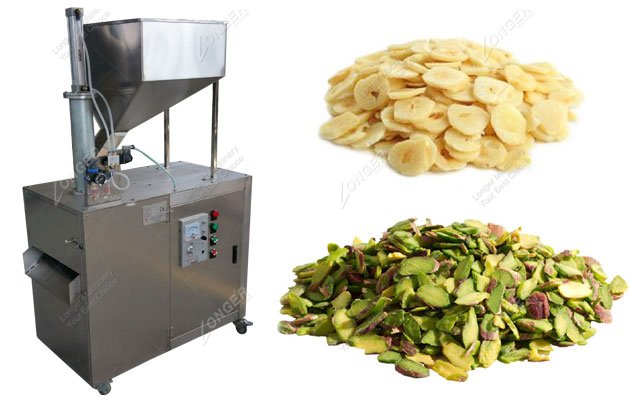 Features of Hazelnut Kernel Slice Cutting Machine:
1) All of them are made of stainless steel and have a beautiful stainless steel fuselage. It can cut pistachio, macadamia and hazelnut into slices.
2) Automatic operation, the thickness of the slice can be adjusted.
3) The motor rotates counter clockwise.
4) Large output, high efficiency, simple operation, convenient cleaning, durable and practical.
5) The blade is made of high quality and high speed steel, with sharp edge and long service life.
6) The compact structure and reasonable design are the best machines for the cutting of hazelnut and pistachio.
Our Advantages:
1) Custom-made machine: Complete equipment specifications, special products can be tailored for customers alone;
2) Quality Stability: The company to implement the entire process of quality control, meticulous, all-round detection;
3) Reasonable Price: The company's efficient internal cost control, reducing unnecessary expenditure, so that benefit customers;
4) Convenient delivery: The company to implement production lines, have stock, shorten the delivery time;
5) Service Guarantee: The company sells products, the company is responsible for quality tracking, for you to eliminate worries.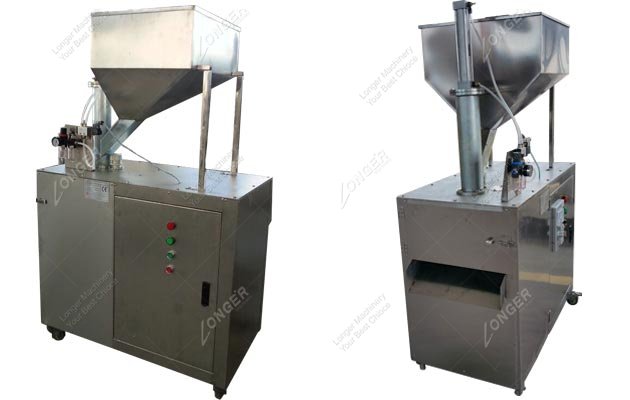 | | |
| --- | --- |
| Model | LGQP--2 |
| Voltage | 220/380V |
| Power | 1.5kw |
| Air pressure | 0.3MPA |
| Blade speed | 100-700rpm/min |
| Slicing thickness | 0.3-2mm |
| Slice output | 50-300kg/h |
| Weight | 170kg |
| Dimension | 900*550*1900mm |
Leave Message
Replace
Related Products