Pepper Powder Making Recipe
Category:
Blog
一, Industrial pepper power making method
In industrial, colloid mill grinding machine have wide useage,it is mainly used in he food industry: pepper power, peanut milk, peanut butter, sesame paste, date paste, date paste, dairy products, fruit juice, jam, fruit juice beverage, ice cream, food stuffing, red bean paste, coconut, bean paste, soy milk, peanut milk, dairy products, beverages, a variety of flavors, malted milk, chicken, spices etc.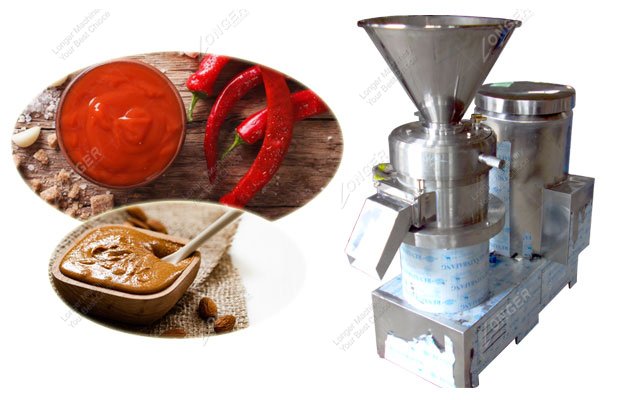 二, Homemade pepper power method
1, Material Science
Pepper, garlic, salt, high wine (note must be high), bottle
2, Practice
1) wash the peppers and garlic and dry the water! (be sure to dry!) The kitchen knife and the chopping board are also washed and dried.
2) chili and garlic ratio can be based on personal preferences. Then chop the chilli and garlic separately.
3) just break down to the point where you feel satisfied.
4) mix the broken garlic and chili, and then sprinkle the salt.
5) with a high wine. Don't put too much, put more chili sauce, the juice is a little more, just put a little bit on it.
6) mix the chili sauce and remember to wear a disposable glove. Otherwise, your hands will be very hot with chili.
7) finally put the chili sauce in the bottle and seal it up well! Sealed up for a month to eat! Remember, don't open the bottle halfway.
Please make sure that the chili sauce is kept in the cabinet and you don't have to put the fridge in. It's not bad to eat for a year! The longer it gets, the sweeter it will be!