The Working Principle and Advantages of Colloid Mill
Category:
Blog
Colloid mill is driven to rotate by the motor through the belt drive gear (or rotor) and tooth matching (or stator) relative to the rotating speed, the material being processed by its own weight or external pressure (which can be produced by the pump pressure) spiral impact force in the country, through the gap, rotating between the teeth (the gap adjustable) strong shear force, the friction force, high frequency vibration and other physical properties, so that the materials can be effectively emulsifying and dispersing and grinding, achieve superfine grinding materials and emulsifying effect.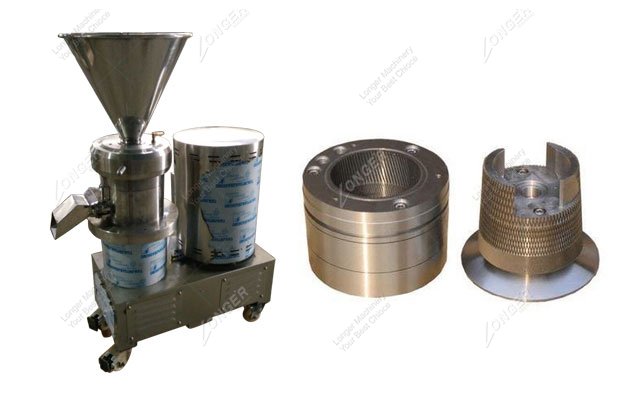 2. Main Features of
Colloid Mill
:
Compared with the pressure homogenizer, the colloid mill is a centrifugal device first. It has the advantages of simple structure, convenient maintenance and easy maintenance. It is suitable for higher viscosity materials and larger granular materials. The main drawback is also determined by its structure. First of all, due to centrifugal movement, the flow is not constant, for different viscous materials, the flow varies greatly, for example, paint material treatment thick and thin milk fluid, flow rate is more than 10 times. Secondly, because of the high speed friction between the stator and the material, it is easy to produce more heat, and the treated material is easy to change. Third, the surface is easy to wear, and after wear, thinning effect will decrease significantly.